Webinar Recording: MITS 2019 R2 Release
Submitted on: Fri, 11.22.2019 06:35pm

- Kelsey Hamon
Tweet
Watch this webinar recording where Gary Owen, Chief Product Strategist, reviews the feature highlights of our latest release, MITS 2019 R2.
You can also access the Q&A and recording on our knowledge base.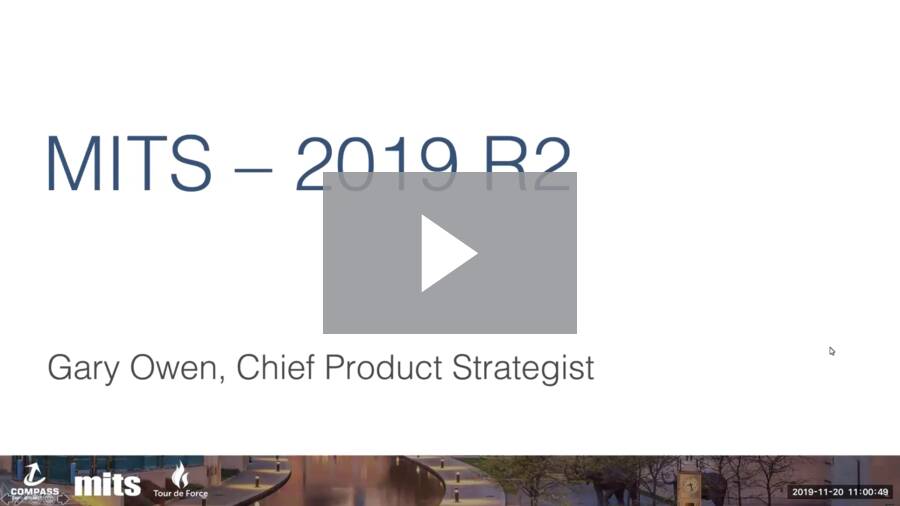 During this webinar, Gary covers:
New JDBC engine – what is it and what does it mean for you?
No more limitations on drilldown paths – drill down into your data by any path you'd like without the need for customizations
Steps for upgrading – checks, adjustments, and installation
The road ahead – what these infrastructure changes mean for the future, and our exciting plans for the April 2020 R1 release
Upgrading to MITS 2019 R2 and switching to the new features will require some additional assistance from our team. Contact support@mits.com, or your MITS support provider, and they can help get you started.