Scott Industrial Systems keeps outside sales productive with distributor analytics
Submitted on: Mon, 05.08.2017 11:05pm

- Annie Eissler
Tweet
Chris Grudich, CFO for Scott Industrial Systems, a full line fluid power distributor, needed a more efficient and timely way of getting data into the hands of their outside sales team—one that didn't require someone spending most of their Friday creating and emailing reports using data pulled out of their Infor SX.e system.
 
According to Chris, MITS Distributor Analytics not only saves staff time, it also "makes it easy for everyone to get data."
 
Listen in as Chris talks about the challenges of Hyperion Brio and the canned reports that come with Infor SX.e, as well as how MITS helps Scott Industrial Systems keep their sales team productive, on the road meeting with customers and generating sales.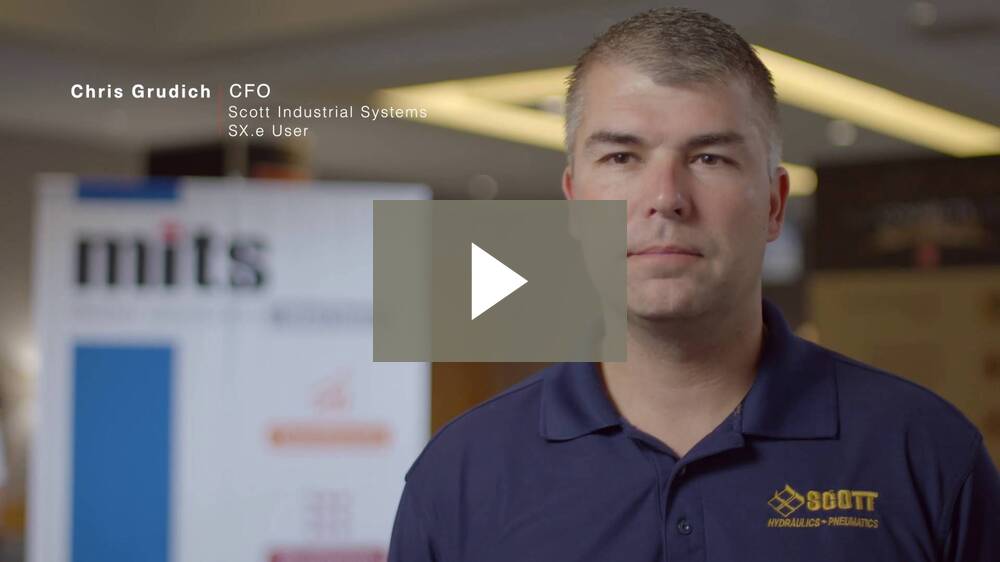 Learn more about MITS DISTRIBUTOR ANALYTICS and our solution for Infor SX.e users.