BJG Electronics gets quick ROI on distributor analytics
Submitted on: Thu, 04.27.2017 07:51pm

- Annie Eissler
Tweet
Lisa Hathaway, IT Manager for BJG Electronics, a distributor and manufacturer of electro-mechanical products, needed to find a better way for the sales team, management, and other users to get access to the reports they needed without calling on IT to create a customer query or figure out how to get the data out of their Infor A+ ERP.
When Lisa saw MITS Distributor Analytics at a TUG conference, she knew she'd found exactly what she was looking for.
"A lot of BI tools give you the ability to create reports, but they don't create them for you as MITS does."
Listen in as Lisa talks about a short return on BJG's investment in distributor analytics from MITS, as well as tips for adoption and key reports for the sales team.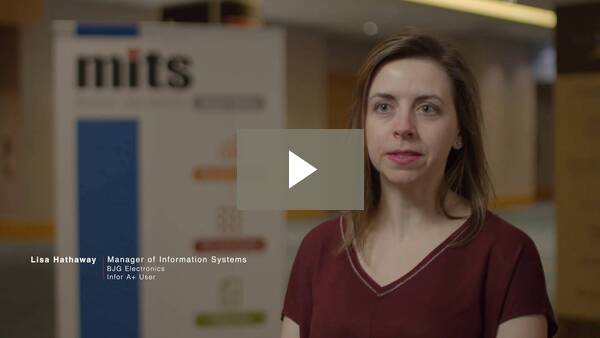 Learn more about MITS Distributor Analytics, our solution for Infor A+ users, or the detailed BJG Electronics case study on our website.